Url Text Phone E-mail SMS
What is QR Code Generator?
QR Code Generator is a free online tool to create QR codes easily. With this tool, you create QR codes from and URL, Text, Phone number, Email address and SMS.
You can use the QR code on your website, visiting cards and various other designs so people can simply scan the QR code and contact you.
How to use this QR Code Generator?
It is very simple to use this free tool.
1. First choose the type of QR code you want to create. It can be an URL, Text, Phone Number, Email, or an SMS.
2. Next write the content that you want to add to your QR code.
3. Now just click on Generate QR Code button.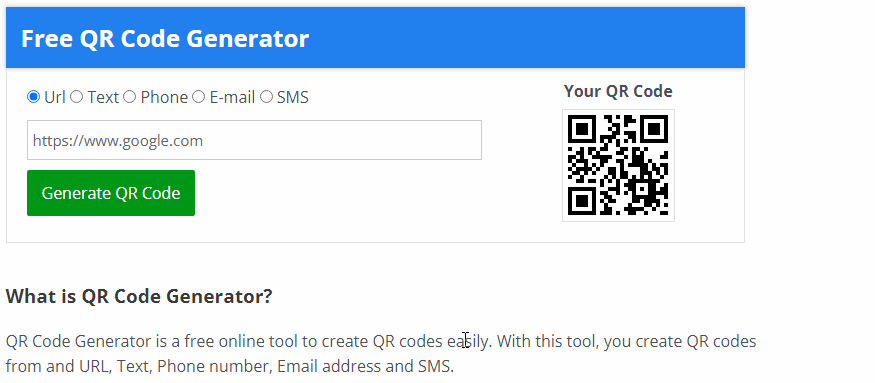 4. Once your QR code image is generated, just right-click on the image and click on "Save image as" and save it.
Thank you for using our tool.
[elementor-template id="4141"]